Why Risk is so Hard to Measure
ES and VaR precision plots
ES and VaR precision plots
These are the same results as in the table but presented graphically. All for 99%.
The notable result is that the 99% confidence bound is quite asymmetric, and that on the upside it is much larger than a asymmetric bound coming from the standard errors while on the downside the opposite result obtains
---
The plot shows the true risk, along with the mean value across the simulations, and a range of tail thicknesses (), as well as the two standard error bounds and the 99% empirical confidence bounds (Q99). We show two sample sizes, 300 days and 50 years (12500 days) to show the small sample and asymptotic properties.
---
VaR
Student-t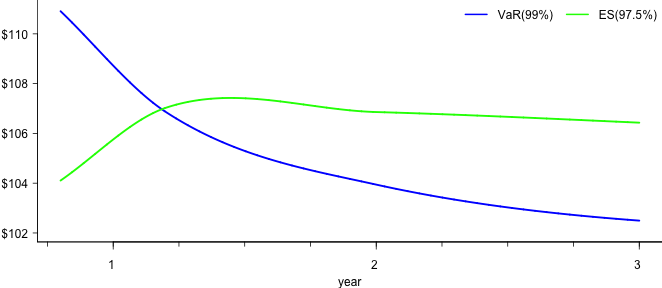 Pareto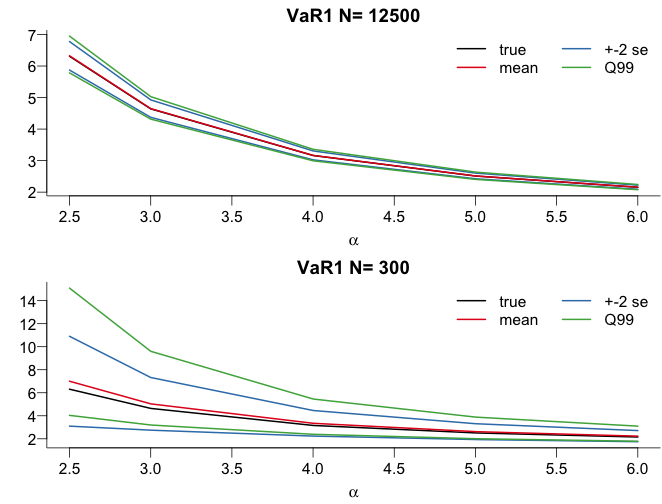 ---
ES
Student-t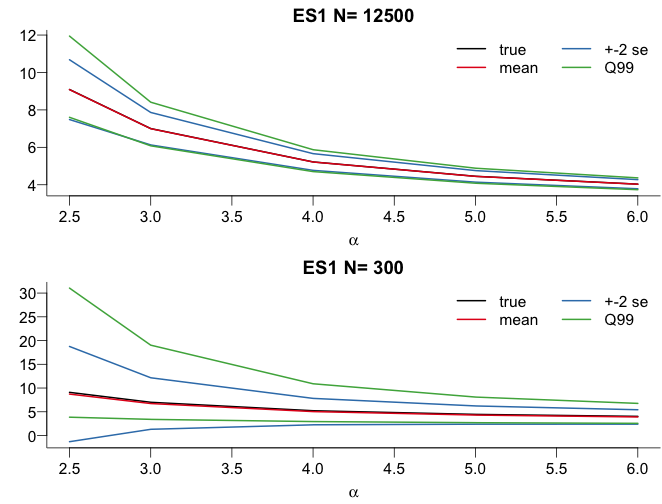 Pareto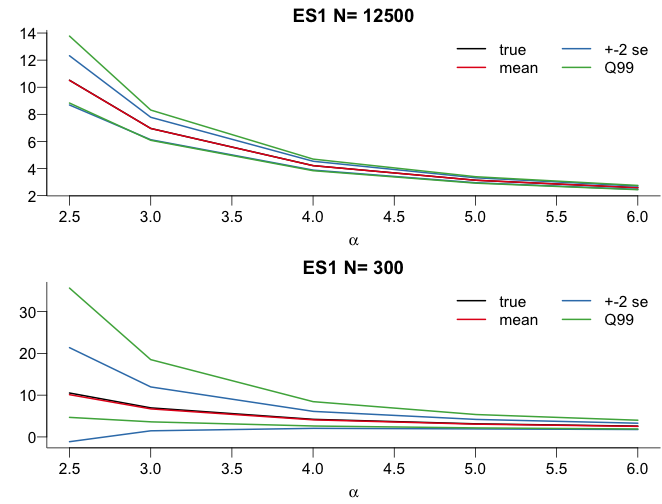 © All rights reserved, Jon Danielsson, 2018